I have been racing A Day in The Dirt since I was on 80's, but this year has to be my most memorable year by far!
Friday I went out and practiced the track, then came in and got ready to put a Freestyle show on with Ronnie Renner, Garrett Ahlf, and Drake Mcelroy. The show went great and the people were stoked!
Saturday woke up and raced a hour and fifteen minute team race with Drake, we signed up for the Stunt GP pro class. We had a rad time and some great memories. Drake and I ended up 8th overall which I wasn't mad about considering who I lined up next to on the start!
Check out the photos I posted on my Facebook by clicking the image below!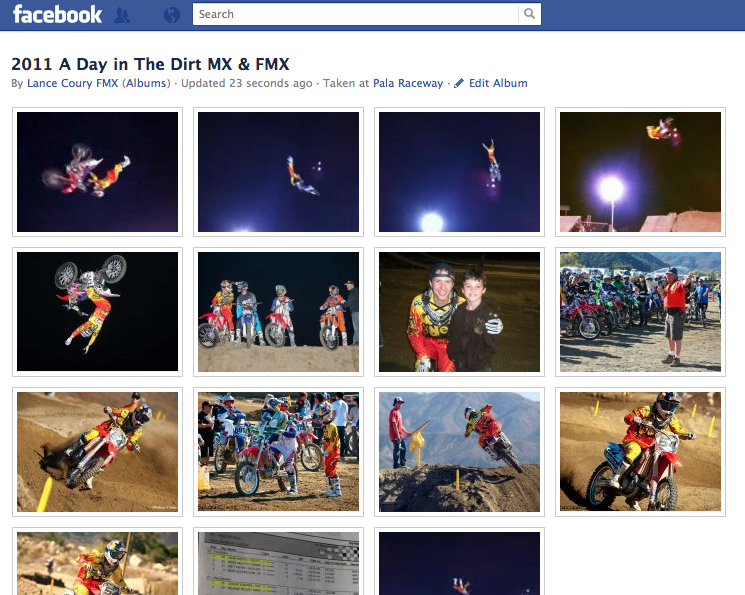 Next up headed to Sycuan Casino in San Diego for a Hart and Huntington 2012 party!
WIll be posting pics of that soon!
Lance