Right now I am on my flight home from the Indianapolis Motorcycle trade show to LA(home).  I saw some pretty cool things, and some pretty funny things. Here are a couple of the photos I took with my phone.
Lifted quad. hahaa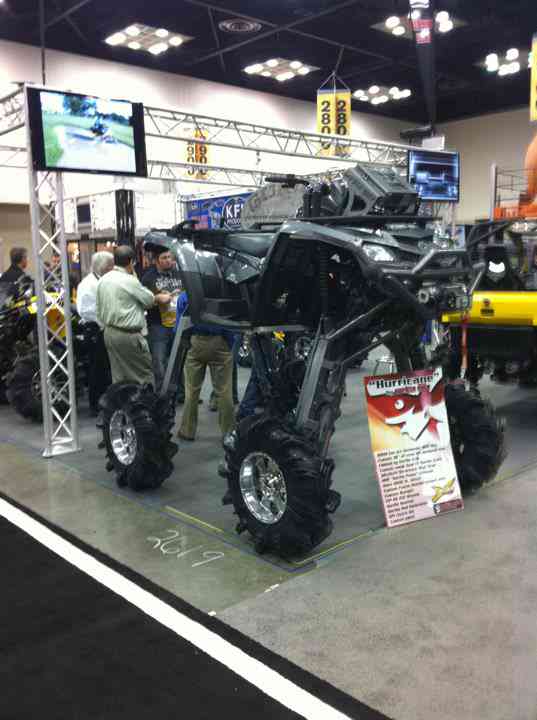 Bell Helmets also hooked me up with one of their rad "Custom 500's" and had Skratch hand pin stripe it right there. Pretty stoked.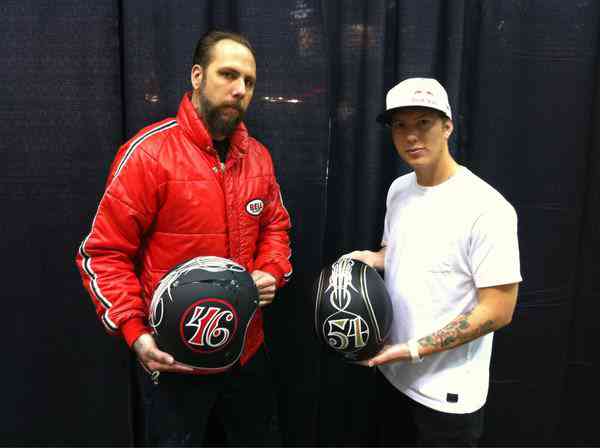 10 person Harley. Yea, all the motors push it.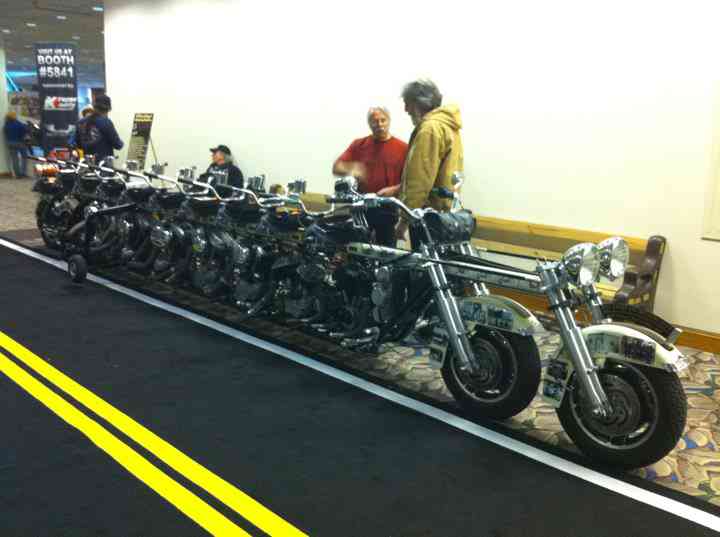 One of my great sponsors O'neal's booth.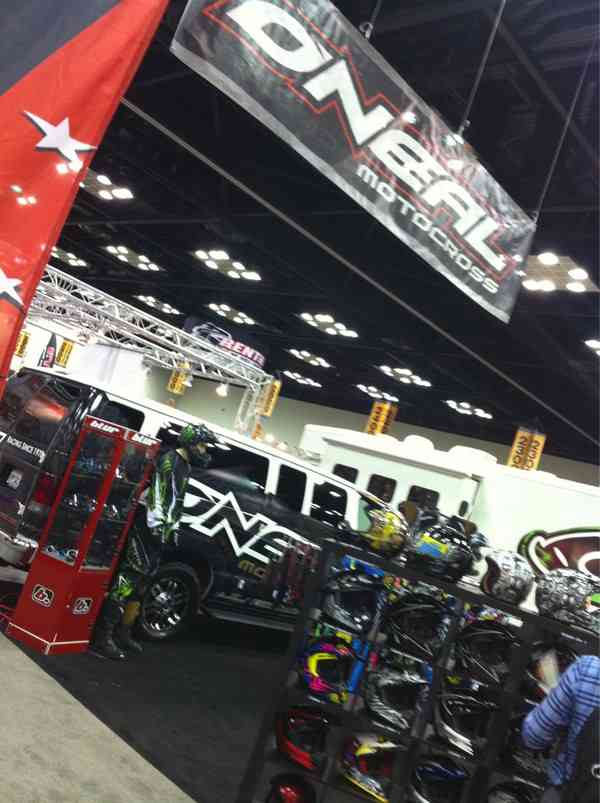 Made the front and back cover of "Magnum's" distribution catalog.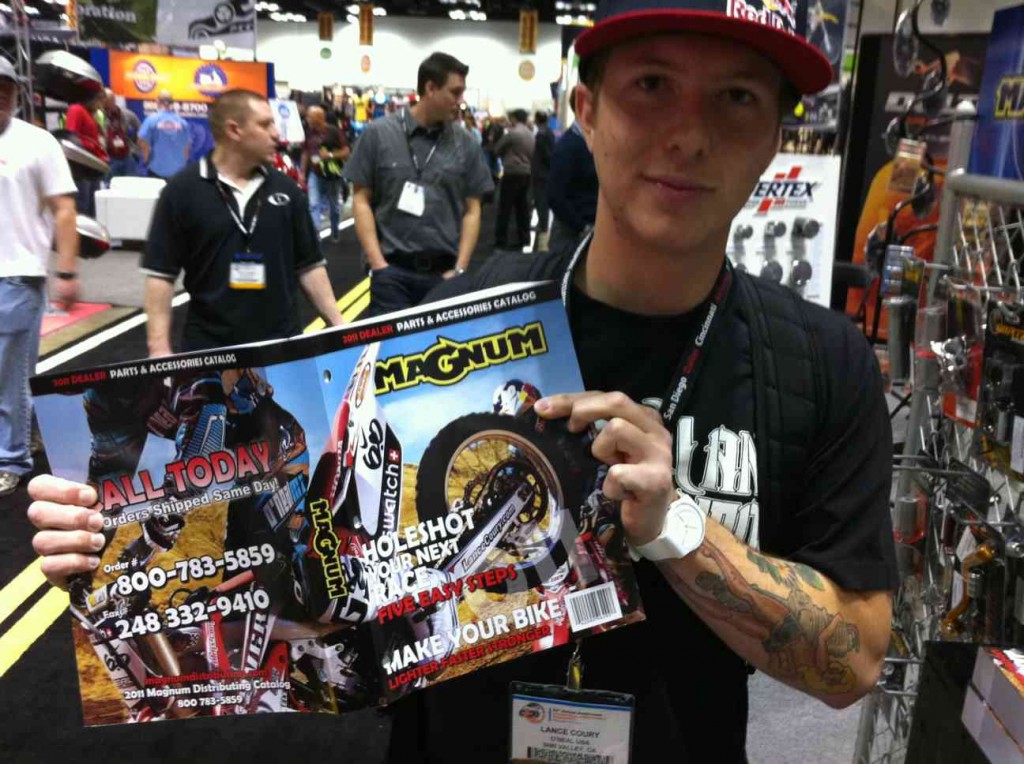 Come back soon,
Lance